masters and doctoral programmes
Since 2002, the Ixa and Aholab groups have been promoting training and research in the area of Language Technologies through master's and doctoral programmes where more than 140 professionals have been trained, more than 50 doctoral theses have been read (20 of them in the last 5 years) and 24 theses are currently being developed.
The group is currently promoting:
Erasmus Mundus master Language and Communication technologies
The Erasmus Mundus European Masters Program in Language and Communication Technologies (LCT) is designed to meet the demands of industry and research in a rapidly growing area. It offers education and training opportunities for the next generations of leaders in research and innovation. It provides students with profound knowledge and insight into the various disciplines that contribute to the methods of language and communication technologies and it strengthens their ability to work according to scientific methods. Moreover, the students acquire practice-oriented knowledge by choosing appropriate combinations of modules in Language Technology, Computational and Theoretical Linguistics, and Computer Science.
The LCT program involves studying at two European universities of the consortium. As a result, a double degree is achieved.
The local master Hizkuntzaren Analisia eta prozesamendua / Language Analysis and Processing (HAP/LAP) is taught in English.

It holds the Internationalisation label from UNIBASQ, the agency for Quality of the Basque University System.
The main goal of the programme is to introduce the students to the applications developed within the language industry such as language analysis, and computer techniques and applications for natural language processing including:
Natural Language Understanding
Information Retrieval and Extraction for large volumes of text                  
Machine Translation
Digital Humanities
Text mining
Speech Processing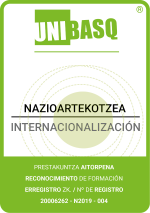 The Doctoral Program "Language Analysis and Processing", in which 20 people have been doctored in the last 5 years, offers an opportunity for students eager to advance in the knowledge of the latest techniques and algorithms of Artificial Intelligence and Natural Language Processing, who are welcome to enroll.
The doctoral program participates as a full member of the International Artificial Intelligence Doctoral Academy (AIDA).